2021 Scholastic Book Fair!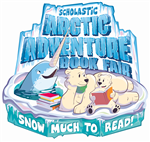 Our annual book fair was held in October 2021 and it was so much fun! We hope your children got some really awesome books that they will enjoy and cherish for a long time.

We thank you for supporting our book fair because not only do your children get awesome books, but your purchases help put new books in the hands of our classroom teachers for all students to enjoy together!